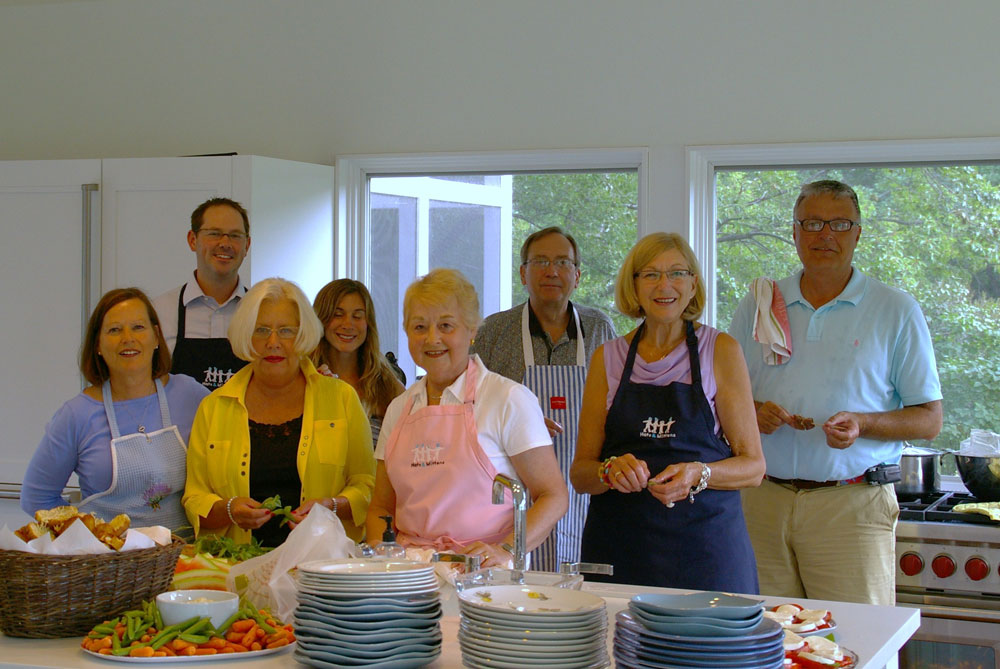 Hats & Mittens was organized by Rebecca Jorgenson Sundquist in 1996 as a 501c3 for the purpose of raising money and visibility for various children's charity in the community. Hats & Mittens raises money, collects hundreds of hats and mittens for homeless children, and increases awareness of smaller and emerging non-profits serving children. Hats & Mittens is a team of local professionals - all volunteers - who work together for the purpose of celebrating the season and helping children in need.
Hats & Mittens is a unique 5013c because it has a dual purpose: not only does Hats & Mittens gather and raise thousands of dollars to purchase hats and mittens for local and outstate children it also awards a monetary contribution to smaller under the radar metro children's organization.
The annual winter gala includes a live and silent auction, dinner and dance. Attendees are encouraged to bring a new child's hat and mitten set as part of their admittance. In addition, several thousand dollars are raised to purchase more hats and mittens during its Fund the Warmth segment of the event. Additional monetary proceeds from the live and silent auction are distributed to a local organization chosen each year by the Hats & Mittens Board.
Our Vision
A warmer and more welcoming world for children
Our Mission
At Hats & Mittens, our mission is to warm the bodies and hearts of kids everywhere. That starts by providing free hats and mittens to children in need during the cold winter months.
It also extends to financially supporting small and emerging nonprofit organizations that focus on making the world a warmer and more welcoming place for children.
If a child sees the world as a warm and welcoming place, they can survive and thrive. When they feel physically and emotionally cold, they can get lost in a cycle of despair.
At Hats & Mittens, our mission is to warm bodies and hearts—creating a more welcoming world for kids everywhere.
Board Members
Rebecca Jorgenson Sundquist, Founder
Troy Brandt
Helen Distad Stidger
Patricia Hansen
Michael Heiser
Charlotte Lefebvre
Erin Holmen
Linda Holmen
Rachel Nash
Chas Scheiderer
Jerry Sundquist
Diana Weddigen
Committee Members
Lorna Anderson
Mary Book
Barbara Doore
Bjorn Johnson
Deb Jorgenson
Maggie Peterson
Karen Ploetz
Karen Walhof
Judy Wells
Marketing Consultant
Troy Brandt, Eleven Design Co., Creative Director